An article blaming San Francisco's problems of crime and rampant homelessness on progressive policies drew a scathing reaction from Twitter CEO Elon Musk, who said that the "woke mind virus" had driven the "once beautiful and thriving" area to ruin.
Musk was responding to a post on Twitter about a recent performance at a San Francisco venue by comedian Dave Chappell, who lamented that the city had taken a sharp turn for the worse.
"What the [expletive] happened to this place?" Chappelle said during the show before mocking a situation in which a homeless person had defecated in front of a restaurant the comedian was eating at in the Bay Area earlier in the week.
In satirizing the rapid decline of San Francisco, Chappelle blamed the city's problems on progressive local politicians, per the article, which was published by the right-leaning news outlet Rebel News and tweeted out by political commentator Ian Miles Cheong.
"Rightly so," Musk responded to Cheong's tweet. "The disaster that is downtown SF, once beautiful and thriving, now a derelict zombie apocalypse."
Musk added that the downfall of San Francisco "is due to the woke mind virus."
The Twitter chief has on previous occasions used the term "woke mind virus" to refer to radically progressive ideologies that he said were driving society to collapse.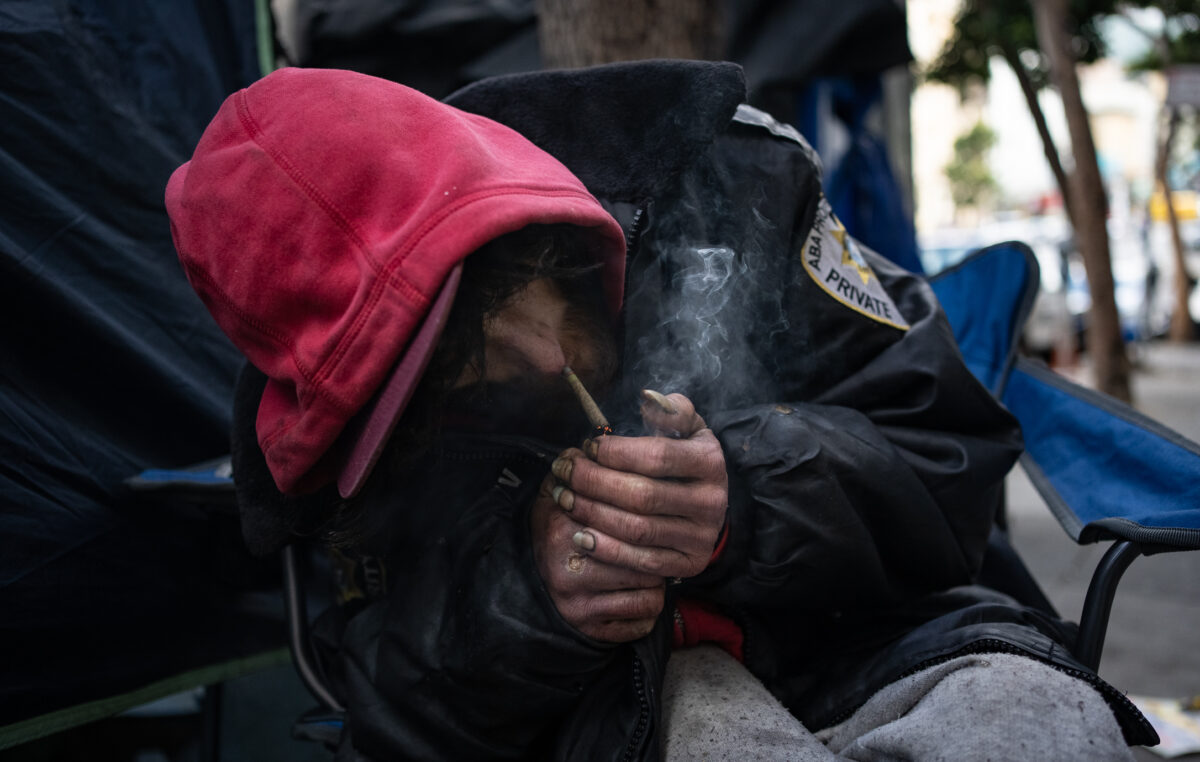 ---
'Out Of Control'
Musk's take on the downward spiral in San Francisco dovetails with the view expressed by Angela Alioto, former president of the San Francisco Board of Supervisors, who told The Epoch Times' California Insider program that progressive local district attorneys are partly to blame.
"San Francisco is absolutely gorgeous, the landscape, the panorama cannot be beaten. It's one of the most beautiful cities in the world," she said in the wide-ranging interview, "To see the amount of rampant decay … is a horrible experience, and it's out of control."
Alioto said that crime, open drug use, and homelessness have taken a toll on the city, with residents and businesses leaving in record numbers in recent years.
"They're not coming back because the streets are filthy, and the homeless situation is heartbreaking," she said.
Michael Shellenberger, author of the book "San Fransicko: How Progressives Ruin Cities," told The Epoch Times in an interview last year that, besides the homeless problem, the city has also become "besieged by rising amounts of crime and violence."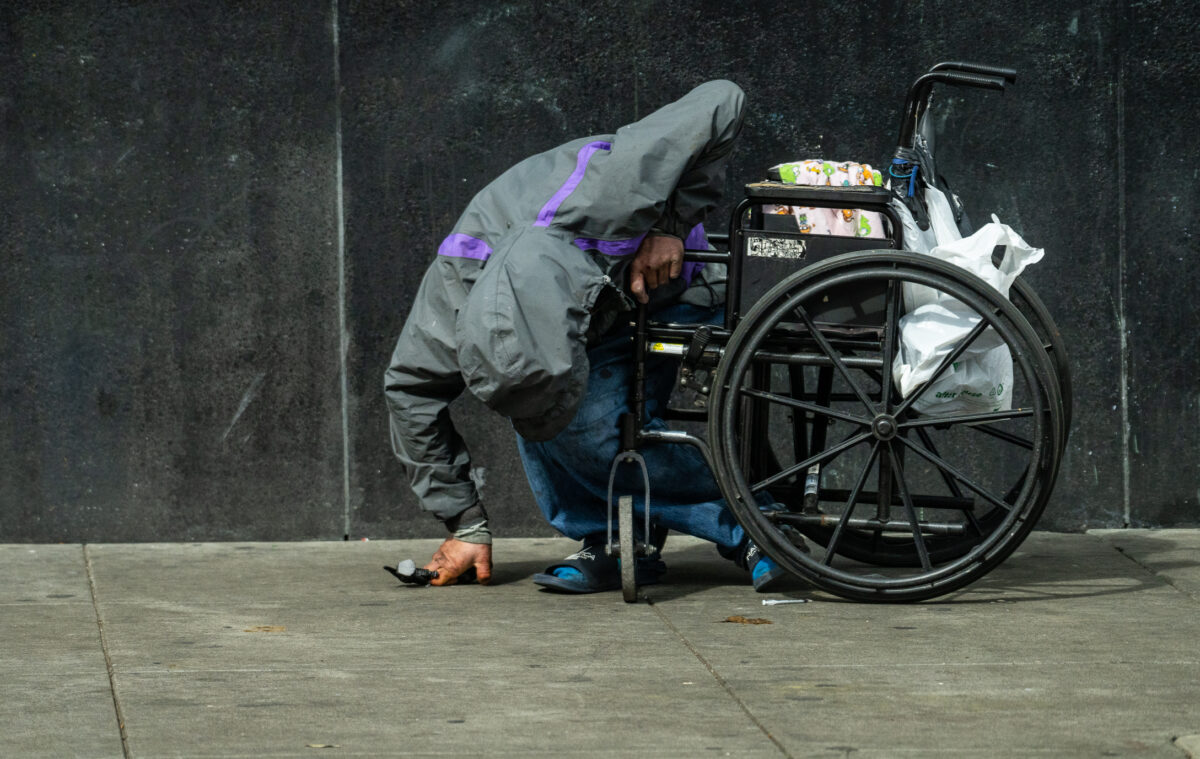 ---
'Woke Mind Virus' Pushing Civilizational Suicide
Musk said during an interview with "Real Time" host Bill Maher in April that the "woke mind virus" had been brewing in society for a long time.
"You have talked about this woke mind virus in really apocalyptic terms," Maher said to Musk. "You should explain why you don't think it's hyperbole to say things like it's pushing civilization toward suicide. First of all, what is the woke mind virus?"
Musk replied by identifying two aspects of the "woke mind virus," namely anything that is anti-meritocratic and the suppression of free speech.
"Almost synonymous would be cancel culture," he added.
Asked where it came from, Musk pointed to leftist "indoctrination" in the education system.
"I think it's actually been a long time brewing," Musk said. "The amount of indoctrination that's happening in schools and universities is I think far beyond what parents realize," he added.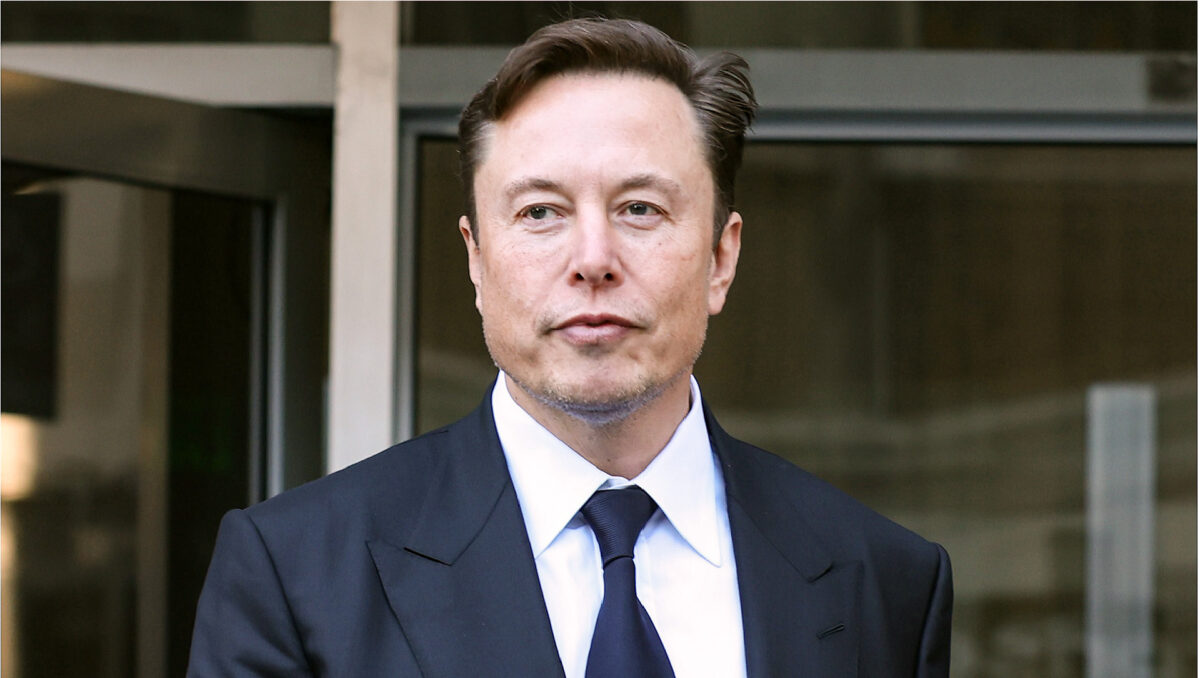 ---
Musk then argued that the educational experience present-day children are going through is vastly different from what he and others of his generation experienced, noting that there've been fundamental changes in educational policies over the last decade.
The trend of public schools expanding their educational handbooks to include gender ideology-infused lessons, race essentialism, and other politically sensitive topics has become a hot-button issue in recent years after many parents began protesting the inclusion of such topics in the classroom.
In an interview with EpochTV's "American Thought Leaders" program Jeffrey Tucker, founder and president of The Brownstone Institute, argued that woke ideology had infiltrated not just classrooms but corporate boardrooms.
"I once thought woke ideology would stay trapped in the universities among professors speaking nonsense to a bunch of incredulous students, that once students got into the free market, they would forget about it," Tucker said.
"That didn't happen," he added. "Those ideologies bled out of the academy and into all the institutions, the corporate boardrooms, the investment stock portfolios, the government, and the media."
"It became a fast-spreading cancer," he added.
There's been some backlash to progressive ideologies, with businesses springing up catering to those who oppose the "woke mind virus."
RedBalloon, a conservative-leaning job services company, has promoted an employee bill of rights to protect employees from woke ideology in the workplace.
Andrew Crapuchettes, the founder and CEO of Red Balloon, told The Epoch Times in a recent interview that thousands of conservative Americans across the country have reported work discrimination because of their privately held beliefs—or been pushed out of their jobs entirely.
RedBalloon recently released what it calls The Employee Bill of Rights and Responsibilities, a pledge that partner businesses sign onto in vowing not to discriminate against employees' personal beliefs in the workplace.
Companies requesting access to RedBalloon's job board are encouraged to pledge to not discriminate against employees over their private opinions, violate their constitutional rights, invade their medical privacy, or enforce vaccinations without their consent, according to Crapuchettes.
Jamie Joseph, Lorenz Duchamps, and Travis Gillmore contributed to this report.